CHEQUER PLATE DOOR SHUT PROTECTOR - FITS DEFENDER 110/130 2020+
Stop your gritty shoes and muddy work boots scratching the paint on the way in to and out of your Defender.  Fits Defender 110 and 130 (4 pieces) Made from tough ABS plastic Simple peel and stick install Isopropyl prep wipes included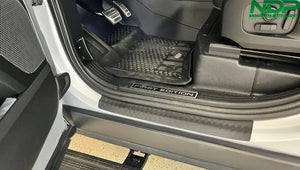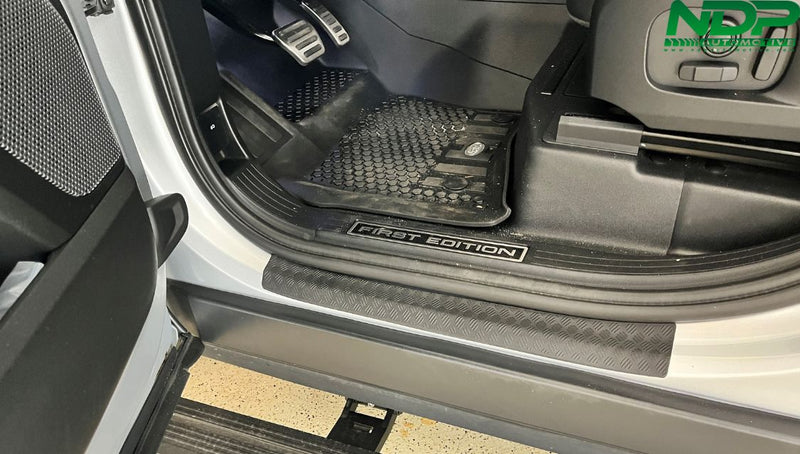 Stop your gritty shoes and muddy work boots scratching the paint on the way in to and out of your Defender. 
Fits Defender 110 and 130 (4 pieces)
Made from tough ABS plastic
Simple peel and stick install
Isopropyl prep wipes included 
Worthwhile addition.
As my Defender is white, it is very easy to leave a mark on the sill when getting in particularly if you have muddy boots. With a chequer plate finish, these complement the Land Rover finishing elsewhere on the vehicle.
Best Land Rover Defender products anywhere !
NDP is the finest car products store I have ever worked with. The quality of their products and customer service is unmatched. Chris is as nice and informative as anyone could ever be. I have worked with many stores for my 2023 Land Rover Defender 130 and Chris and NDP are my favorite. Thank you Chris !❤️🙏
Excellent Service excellent product
Bought the Chequer Plate door protector, arrived promptly and vey simple to fit and looks great. NDP Automotive and the product highly recommended!